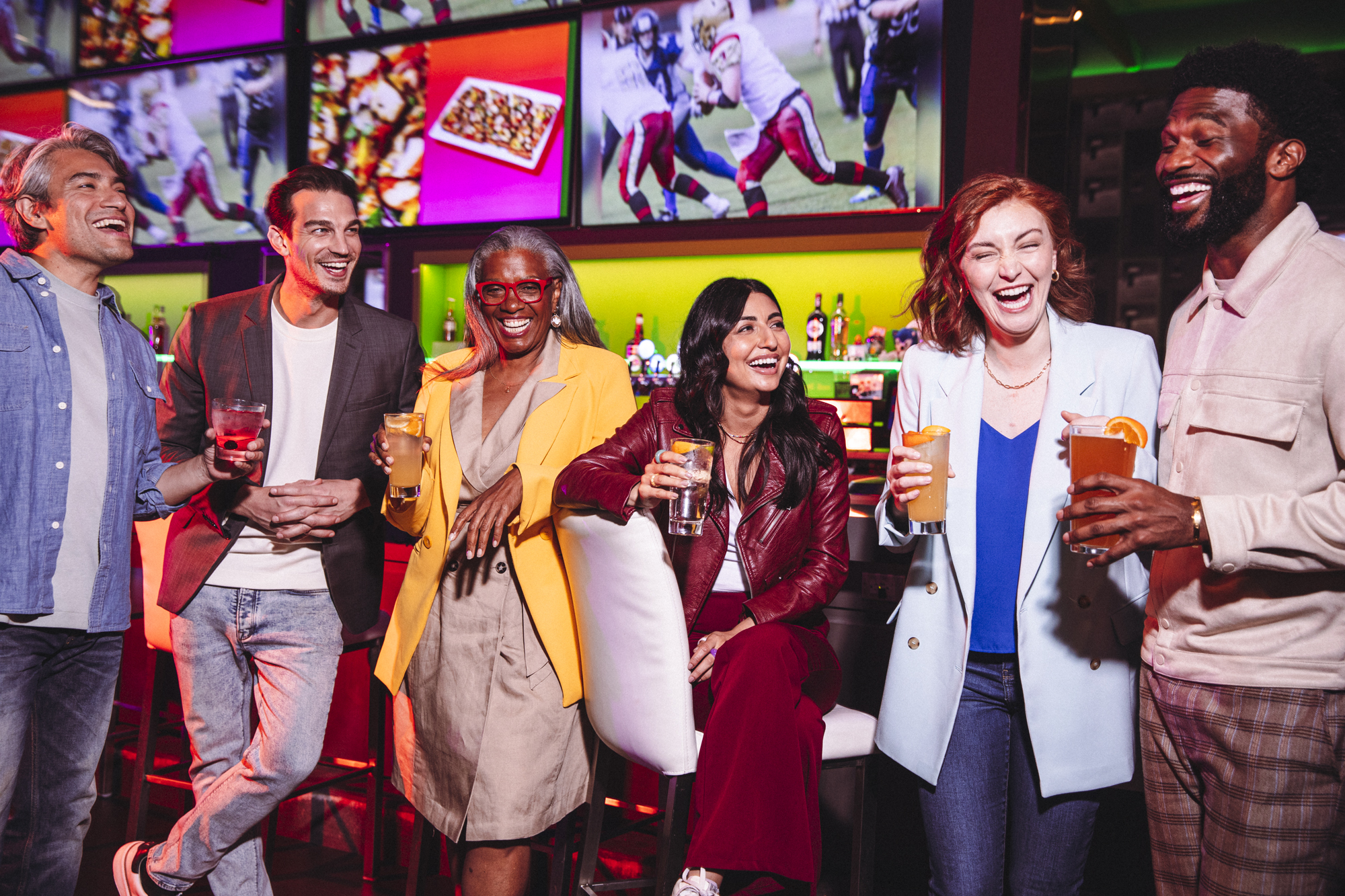 OUR SPECIALTY IS FUN & FLEXIBLE COMPANY EVENTS
Skip the average venue & throw an epic event! Most Dave & Buster's have private rooms that come complete with everything you need to host the perfect meeting. We'll work with you from start to finish to make sure every detail is right. Best of all, when work is done and it's time for fun, our Million Dollar Midway is ready for action with hundreds of state-of-the-art games.
Laugh-out-loud events!
We have a space for every group, size, and event type. And a chef-crafted menu to satisfy your tastebuds. Check out our event guide for more!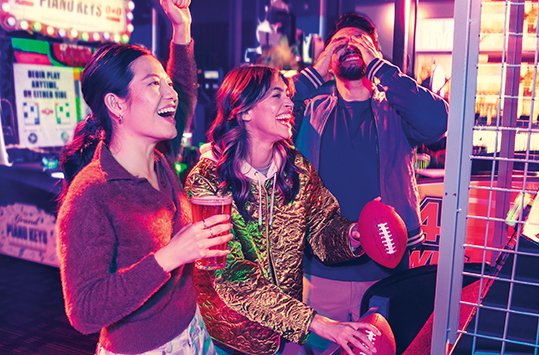 Corporate Meetings & Conferences
Employee & Client Appreciation
Company Picnics
Happy Hours & Just for Fun Events
Corporate Meetings & Conferences
Select one of our breakfast, lunch, or dinner packages and host a meeting or conference unlike any other. With private rooms and AV equipment, Dave & Buster's is the perfect combination of business and fun. Plus, we've got plenty of space for breakout meetings or smaller group activities.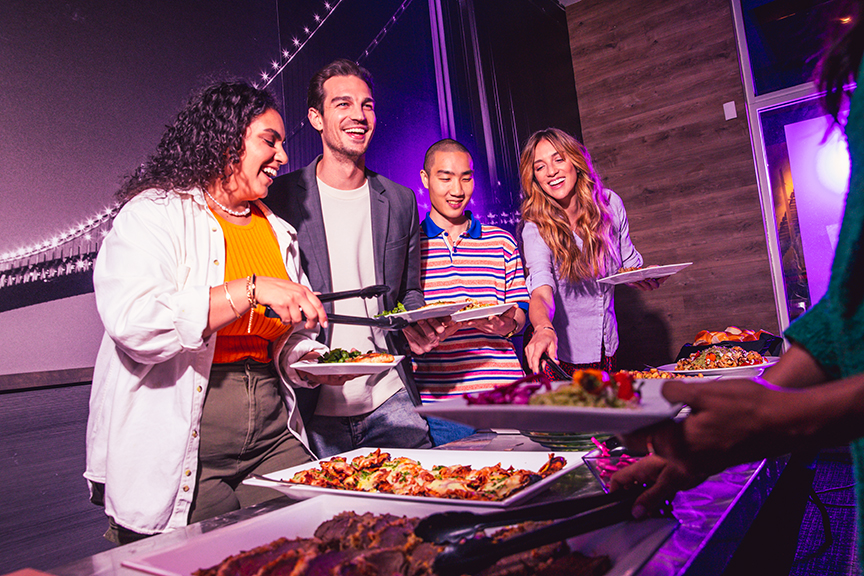 Employee & Client Appreciation
Thank your employees and clients with some fun! Whether you're celebrating a small group or the whole office, we'll help you show your appreciation.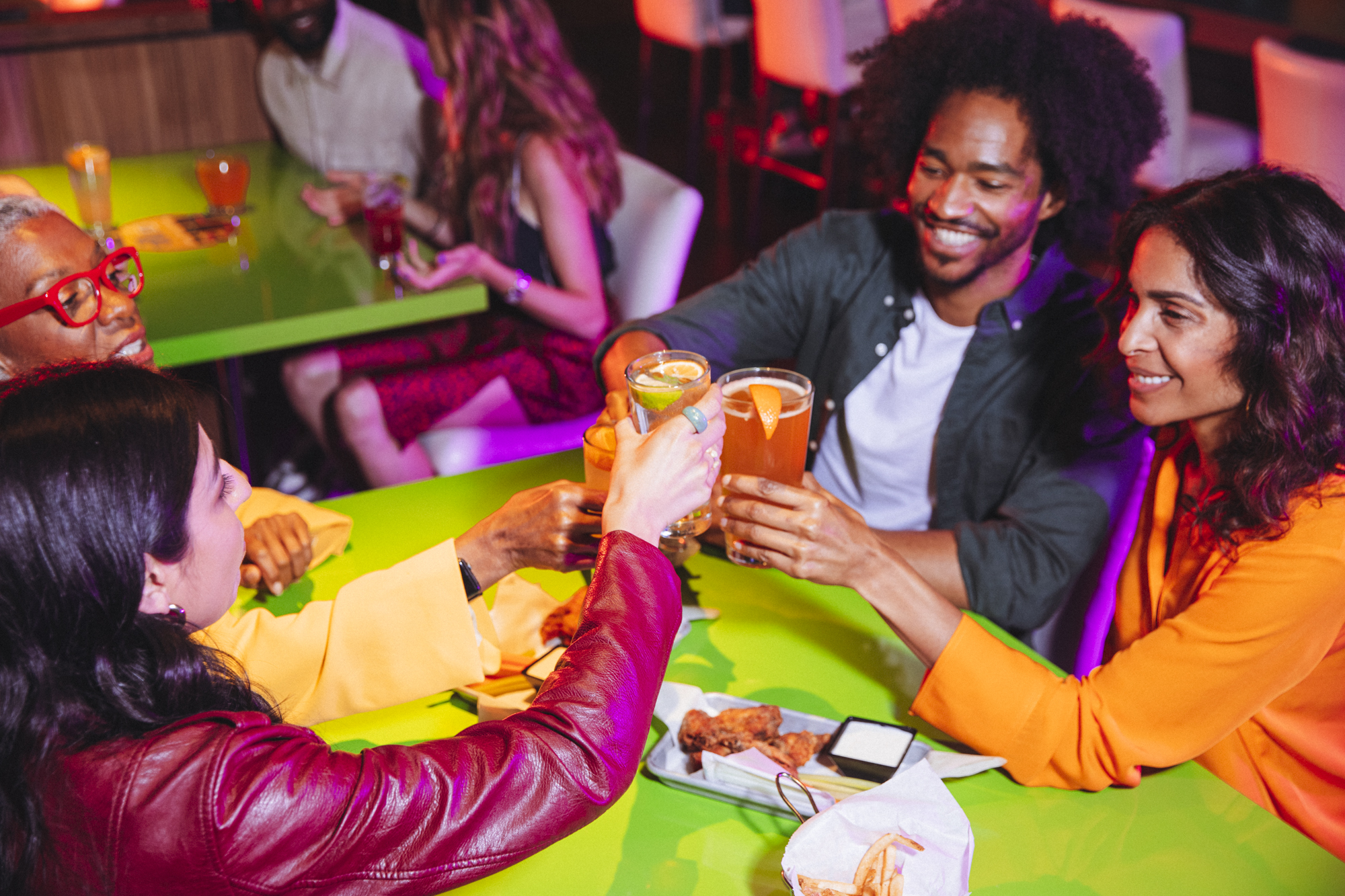 Company Picnics
Looking to plan the coolest company picnic? Beat the heat & head to Dave & Buster's for the ultimate INDOOR picnic. Amp up the fun for additional vendor services. Talk to your Event Planner today about different options. NEW food, NEW games, ALL FUN & no rain!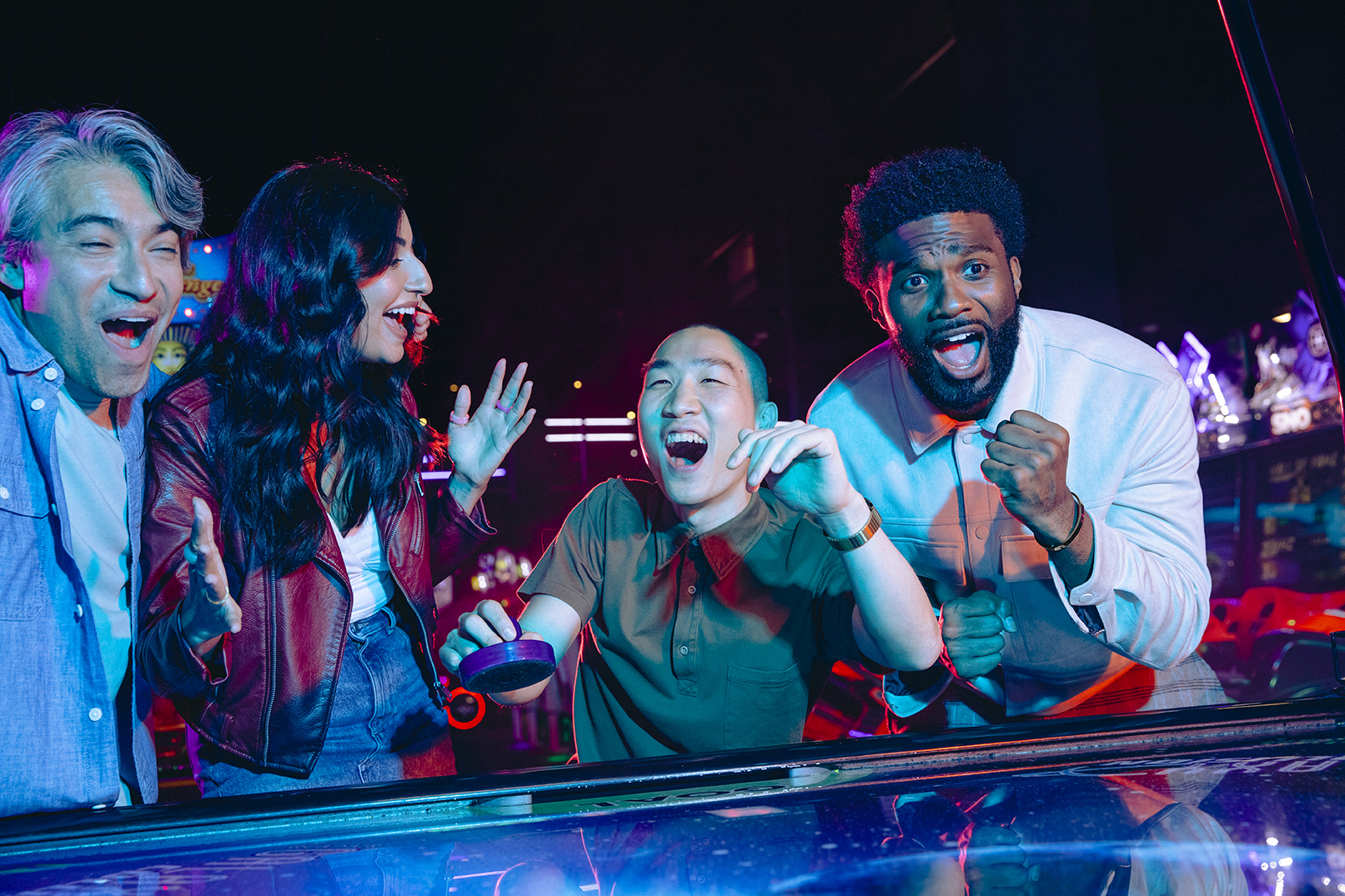 Happy Hours & Just for Fun Events
Whether you're planning for a group of 10 or 2,000, our food and drink packages are ideal for anytime fun.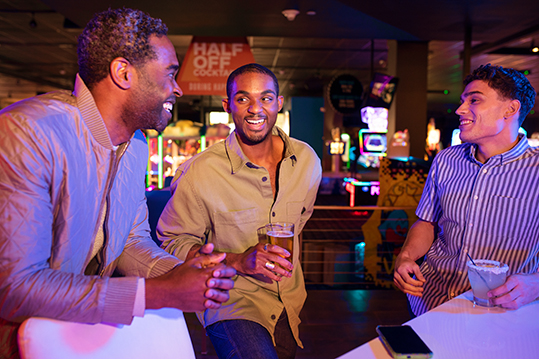 TEAM BUILDING ACTIVITIES
DOES YOUR TEAM HAVE WHAT IT TAKES TO WIN? TREAT YOUR GROUP TO AN EXCITING AFTERNOON OF CHALLENGES THAT BUILD SKILLS SUCH AS STRATEGY, LEADERSHIP, TEAMWORK AND PROBLEM SOLVING.
Learn more
We've got a room for every type of event
FLEXIBLE ROOM SET-UPS  Groups of 10–15 have the best seats in the house at our Party Tables. Our large group tables are right in the middle of the new mix of fun with great access to bars and the Million Dollar Midway.
Ready to Start Planning?
Dave & Buster's special events team works with planners across the country to design an unforgettable series of events. Our unique locations are the perfect backdrop for meetings, product launches, team building and celebrations of all types to help drive program attendance. We put good times all over the map!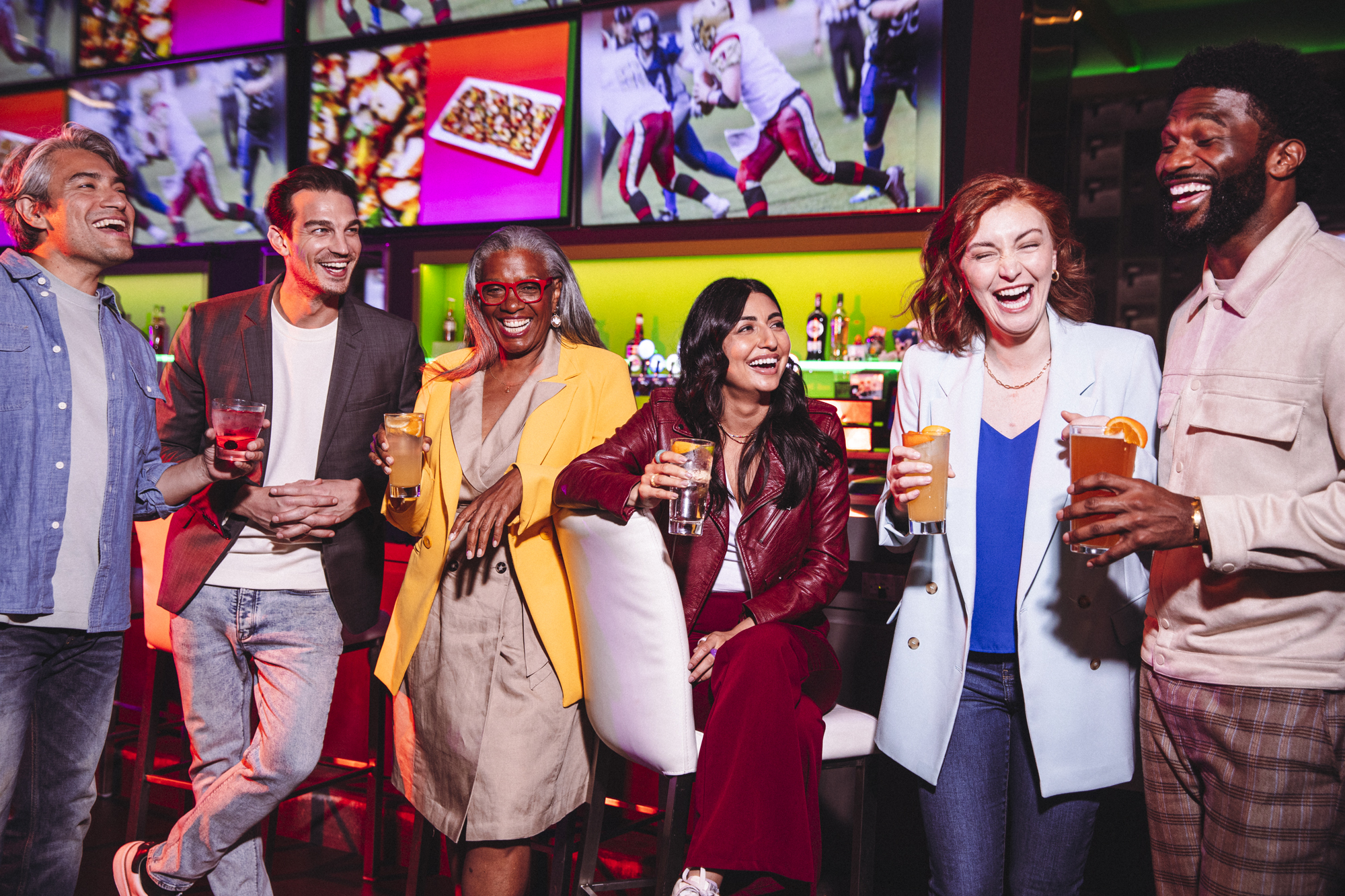 Company Events - Business reservations available at your Local Dave and Buster's today.