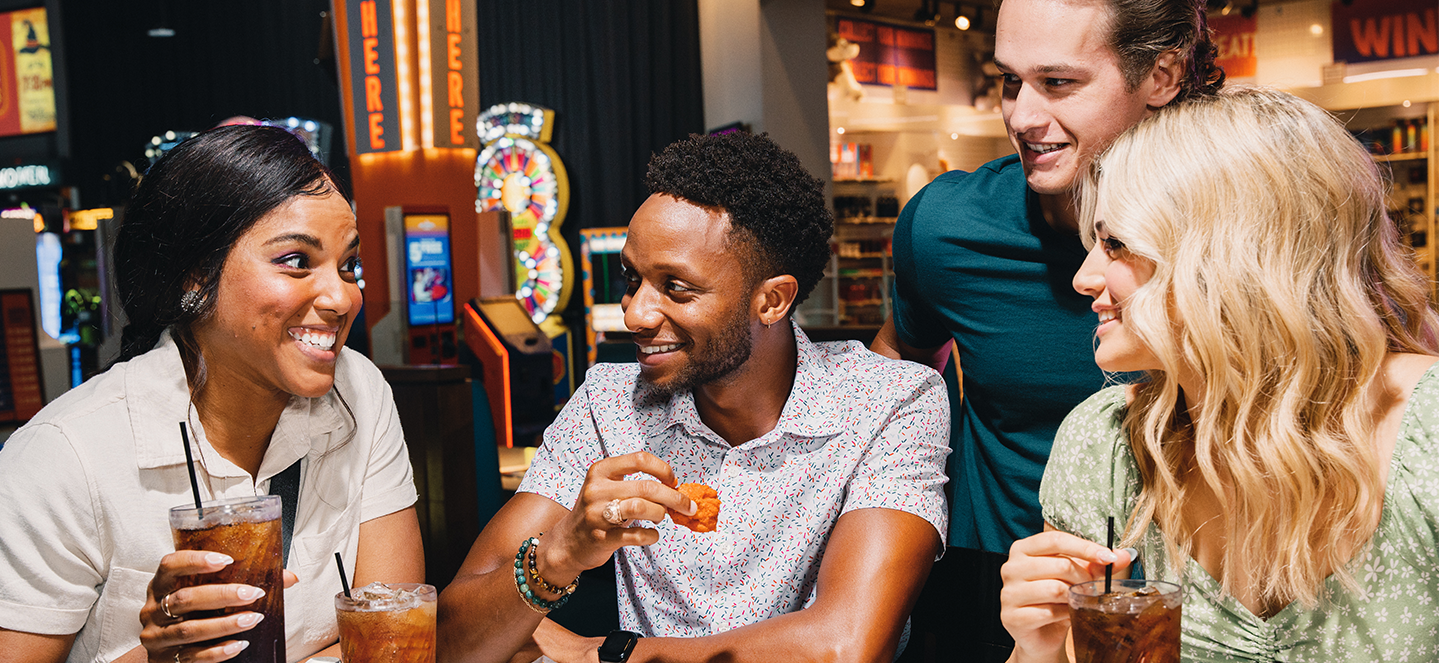 The vibes at D&B Trivia Tuesday? Unmatched!
Hit up your crew & compete for pop culture knowledge supremacy — EVERY Tuesday night at Dave & Buster's!
COMPETE FOR TRIVIA GLORY EVERY TUESDAY! 
Join us on Tuesday nights for a fully immersive Trivia experience! With food & drinks galore + awesome prizes on the line — Trivia Tuesdays at D&B are top tier!