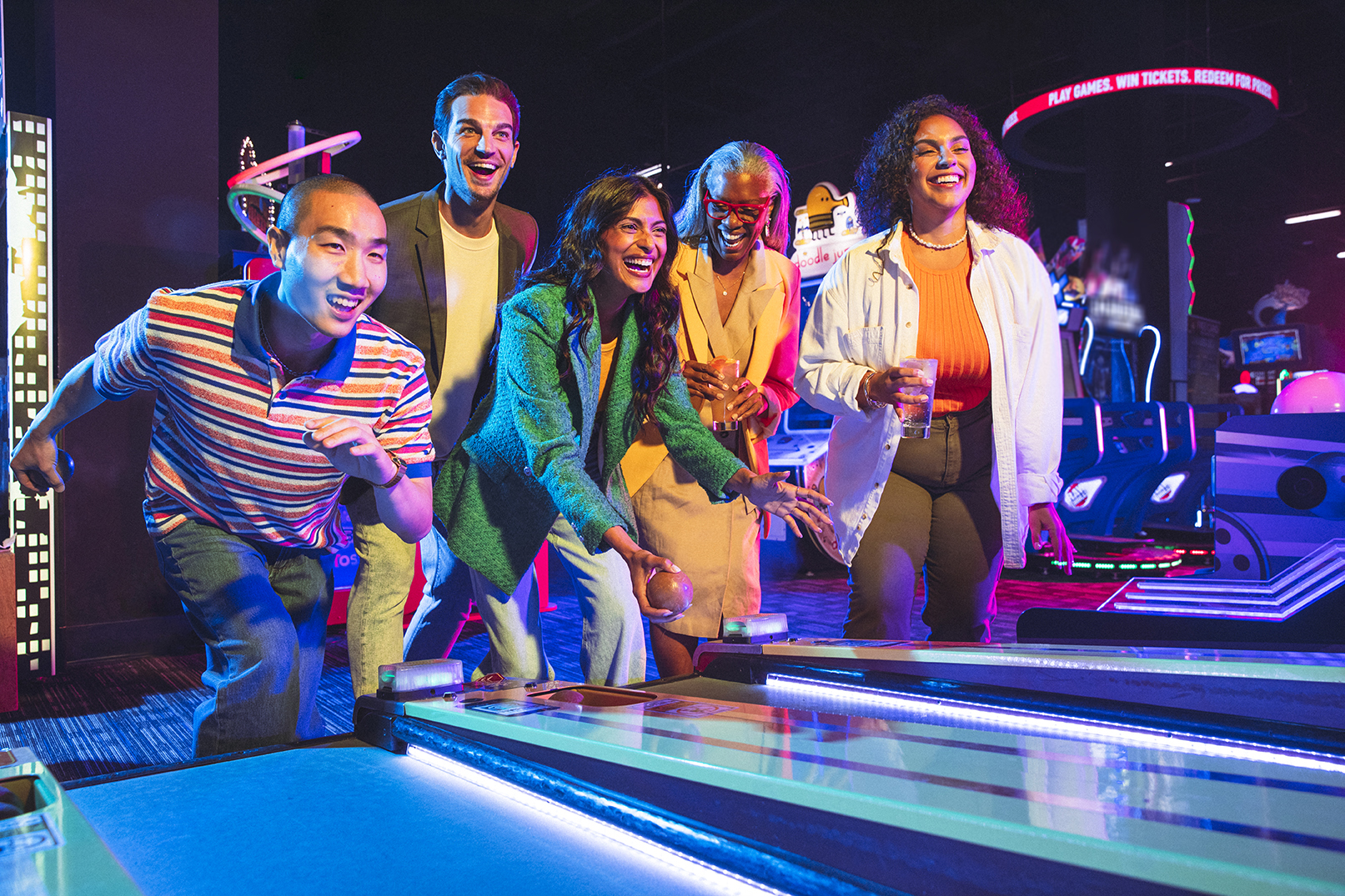 TEAMS THAT PLAY TOGETHER, STAY TOGETHER
Customizable challenges include a variety of games such as Trivia, Fun Facts, Pictionary and LipSync Battle.  One of our hilarious and engaging hosts will lead your live event ensuring engagement and most importantly team collaboration.
10 COWORKERS OR THOUSANDS OF FRIENDS, WE'VE GOT YOU COVERED!
THERE'S A REASON DAVE & BUSTER'S IS THE #1 COMPANY PARTY VENUE EPIC
CORPORATE TEAM BUILDING
Does your team have what it takes to WIN? Treat your group to an exciting afternoon of challenges that build skills such as strategy, leadership, teamwork and problem solving.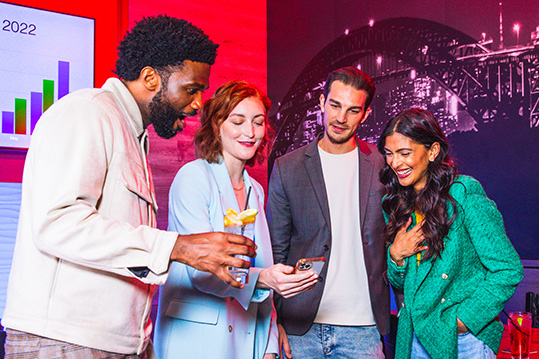 Dave's Epic Quest
Midway Showdown
Dave's Epic Quest
This team activity is a game-based "scavenger hunt"! Each team will be given a list of questions with varying point values based on the difficulty level to find the answer (all teams have the same list). Teams will either have to play games to find clues within the game, or search for clues in the Midway area. This team building experience is focused on teams having fun together and boosting team morale; however, strategy, great communication, leadership, division of strengths and time management are crucial if the teams hope to win! INCLUDES: 100 CHIP POWER CARD ($20 VALUE) D&B BRANDED TEAM 'SWAG' CERTIFICATE FOR 1st PLACE TEAM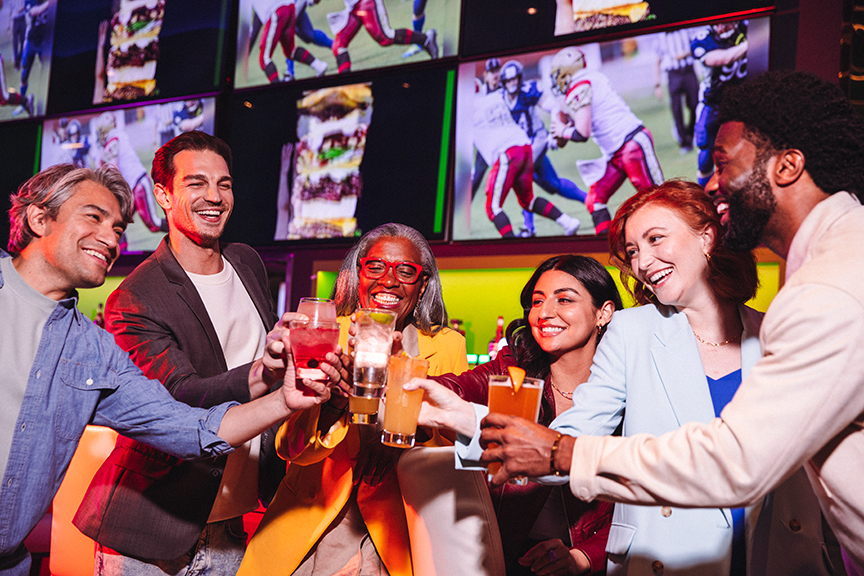 Midway Showdown
The Midway Showdown is a head-to-head competition on arcade games! As players compete, their team should be behind them cheering them on. Every player on the team will rotate through every game. Points are awarded differently for each game. The team with the highest number of collective points wins! This teambuilder focuses on communication, teamwork & strategy. INCLUDES: 100 CHIP POWER CARD ($20 VALUE) D&B BRANDED TEAM 'SWAG' CERTIFICATE FOR 1st PLACE TEAM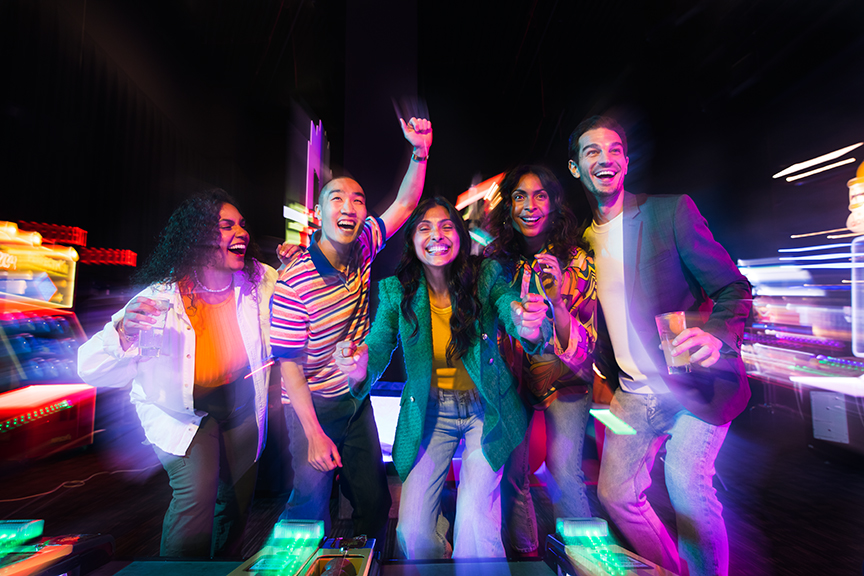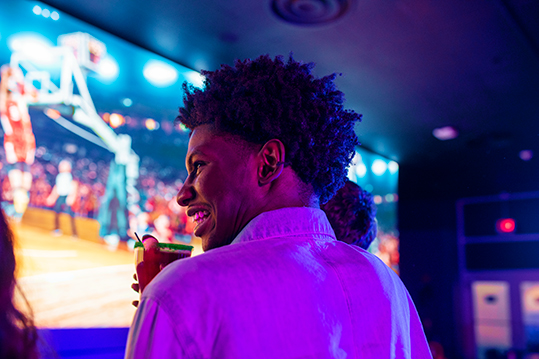 Grab Bag
Designed for maximum fun! This game is great for all teams, sizes and competition level. There is something for everyone!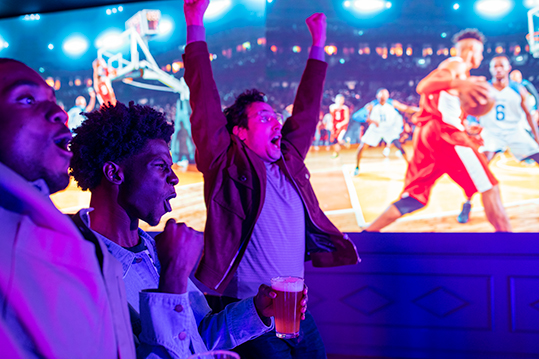 Race Against the Clock
Get your heart racing with this thrilling challenge that features our mini-games that are higher pressure, speed based activities!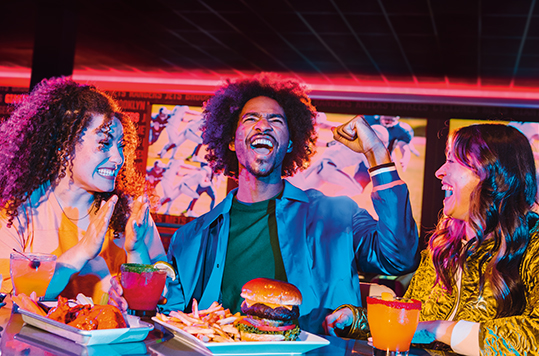 Birthday Party
The perfect virtual celebration. This challenge has content themed around birthdays with special opportunities to bring attention to the birthday person!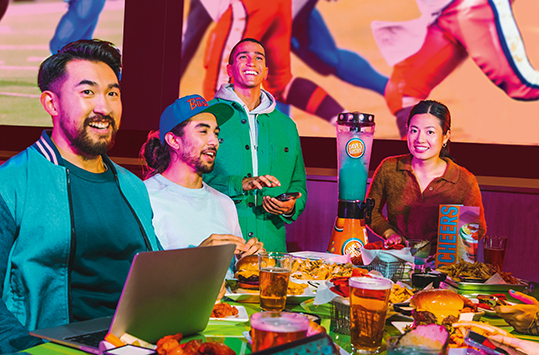 Get To Know You
The perfect icebreaker. Great for teams that are recently formed or just want to spend some more time getting to know each other in a fun, virtual setting!
Team Building where you eat, drink and play at Dave & Buster's