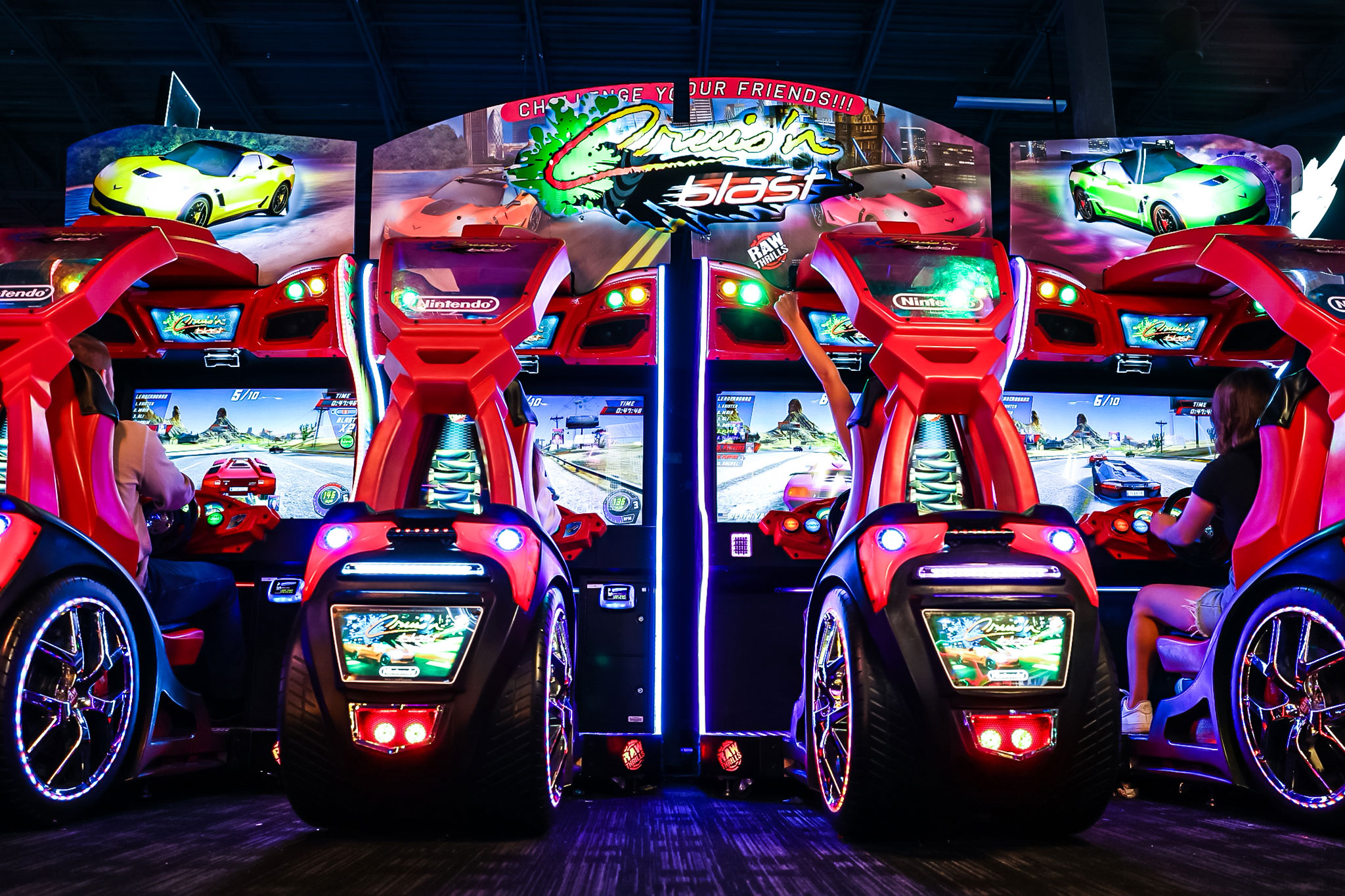 Beat the High Score
It's hard to beat the thrill of joystick flicking and button mashing. Arcade games are just fun – and remind us of being a kid again. Find the Dave & Buster's local arcade near you to start gaming today.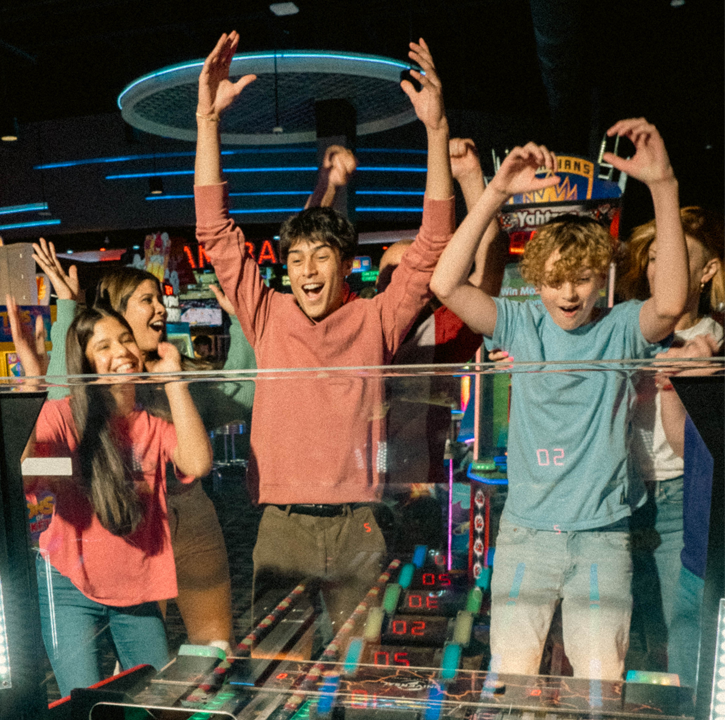 ALL THE FUN FOR HALF THE PRICE
Play ½ price games every Wednesday from open to close*
There's a new game in town
Become the hero you were always meant to be. D&B's got the hottest new games to challenge your skills.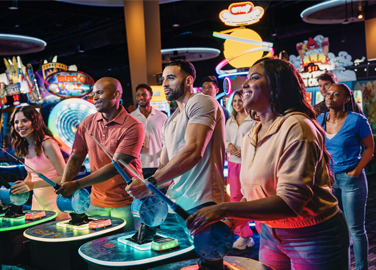 WICKED TUNA
Based on the riveting TV Series, Wicked Tuna, that follows fishermen on dangerous waters, this game pulls you into the action!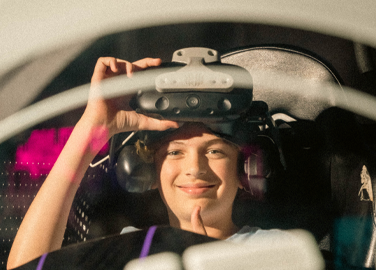 TOP GUN; MAVERICK
Be The Hero in The All New Virtual Reality Game. 
Exclusive to Dave & Buster's.  TM & © 2022 Par. Pics.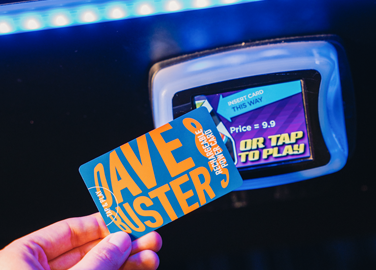 DODGEBALL ULTIMATE ARENA
Dodgeball like you've never seen before. This four-player game allows you and your friends to play against moving targets, putting a legendary spin on a classic.
CORE GAMES
No matter who's ready for fun—there's something for everyone. Whether it's the classics or the newest games in our arcade, everyone in your group will have a blast!
[photo-title]
[photo-text]
[cta-text]
Game Your Way
Picture yourself leading a campaign with Master Chief or posting up at Skee-ball. There's a battle station for everyone, just waiting to be conquered.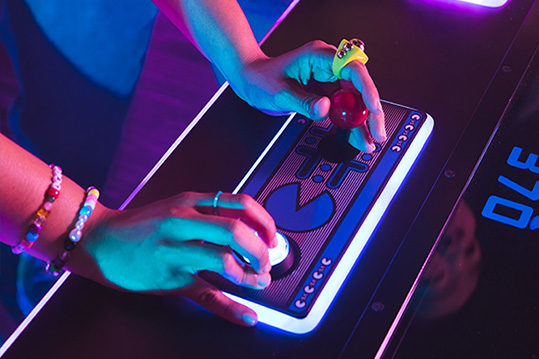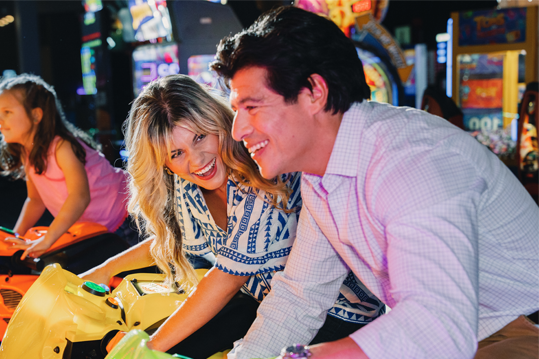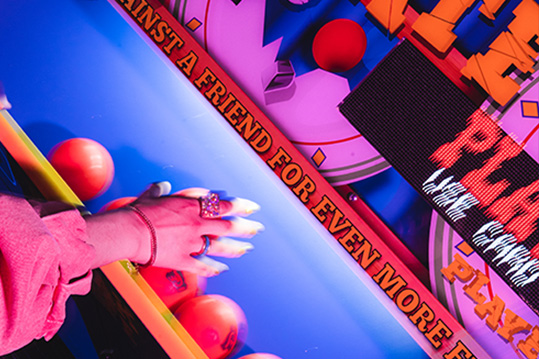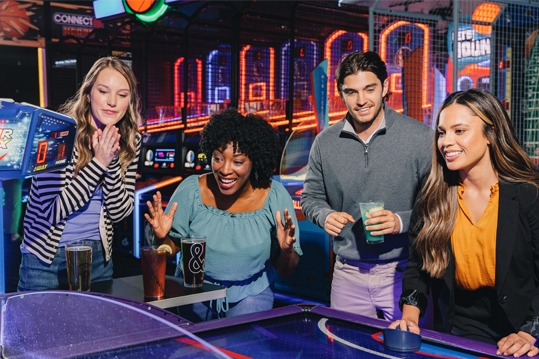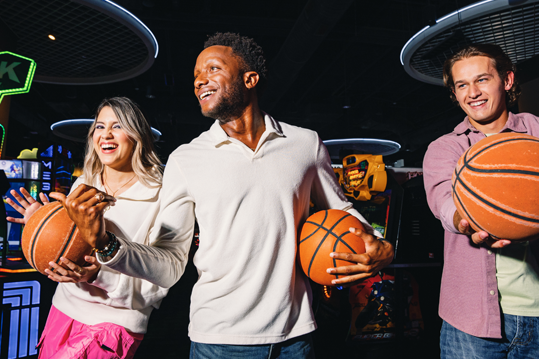 Arcade games and more at Dave and Buster's! Your Local arcade in your backyard with more games to choose.