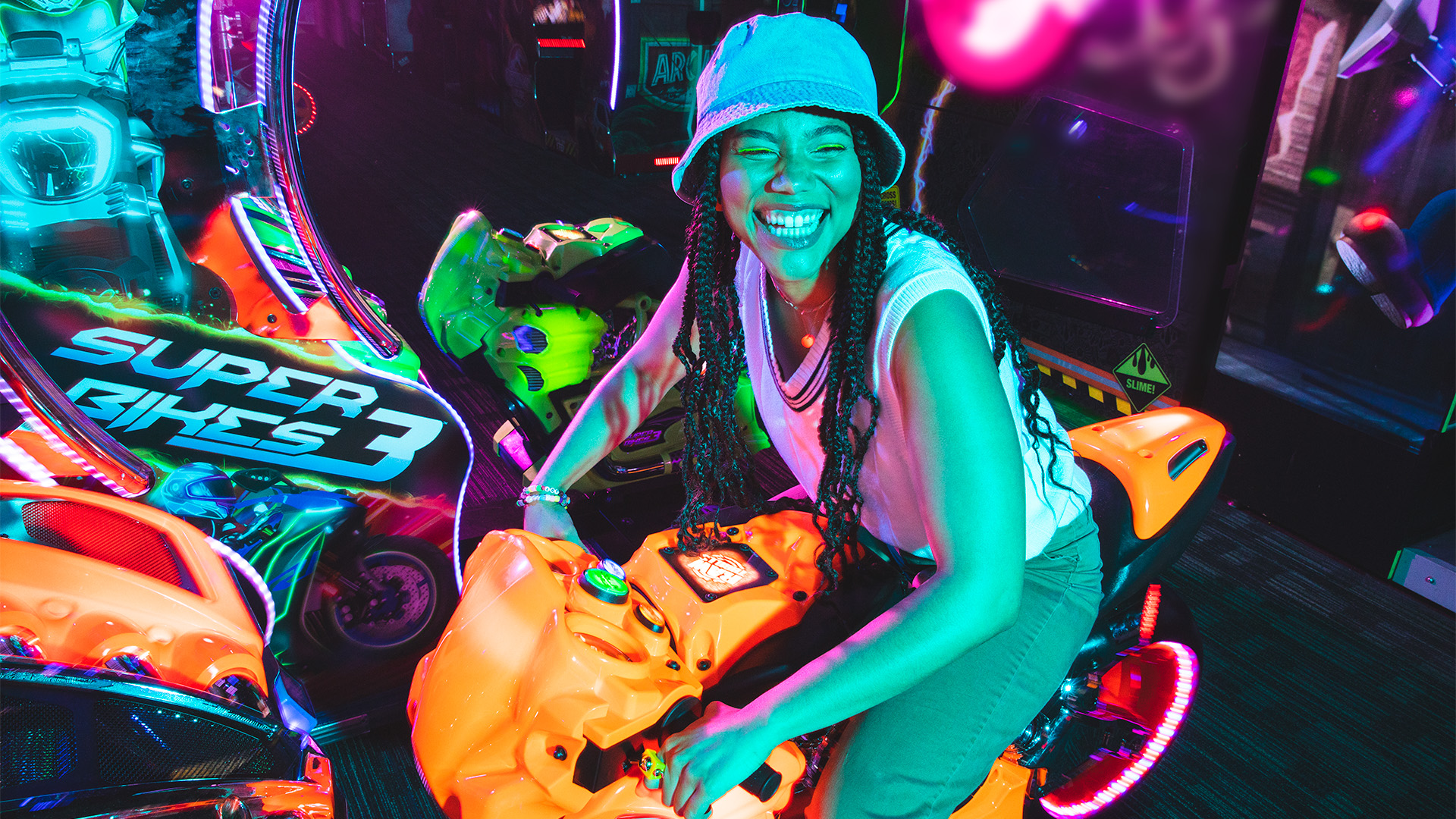 THE STORY OF DAVE & BUSTER
Back in the late 1970s, Buster opened a restaurant known for its tasty food and friendly service. A few doors down, Dave opened an outrageous place for entertainment and games where adults were irresistibly drawn for fun. The two young entrepreneurs noticed people rotating between their establishments, and an idea started to form: What if they put both under one roof?  
FIRST STORE OPENS IN DALLAS, 1982
The two young men headed to "Restaurant Row" in Dallas where they found an empty 40,000 square-foot warehouse. Having been proclaimed certifiably crazy by many in the restaurant industry, Dave and Buster dove headlong into construction. With Dave's name first because he won a coin toss, they opened the first Dave & Buster's in December 1982.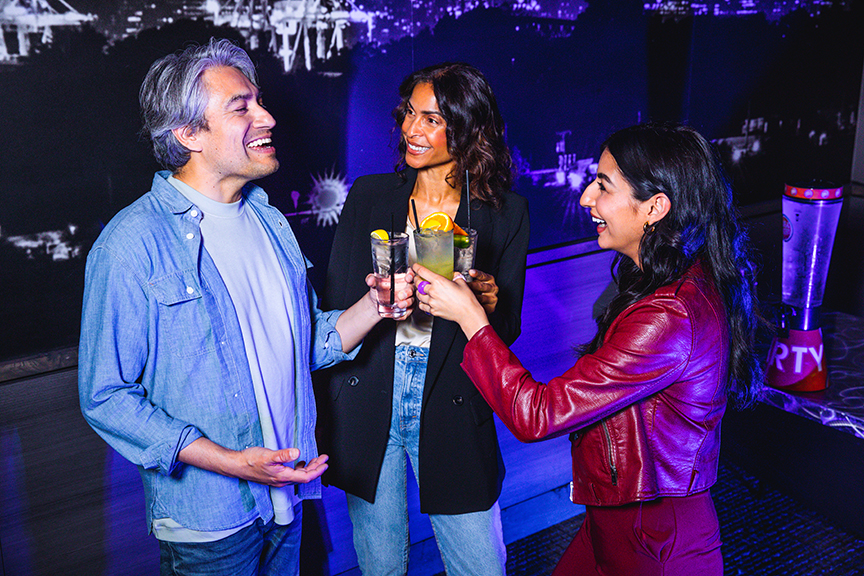 OVER 140 D&B LOCATIONS
Each store has more state of the art games than ever, more mouthwatering menu items and the most innovative drinks anywhere. From wings to steaks, we've got whatever suits your appetite and our premium bar assures we're stocked to satisfy! Plus, you can watch your game on one of our massive HDTVs with epic stadium sound.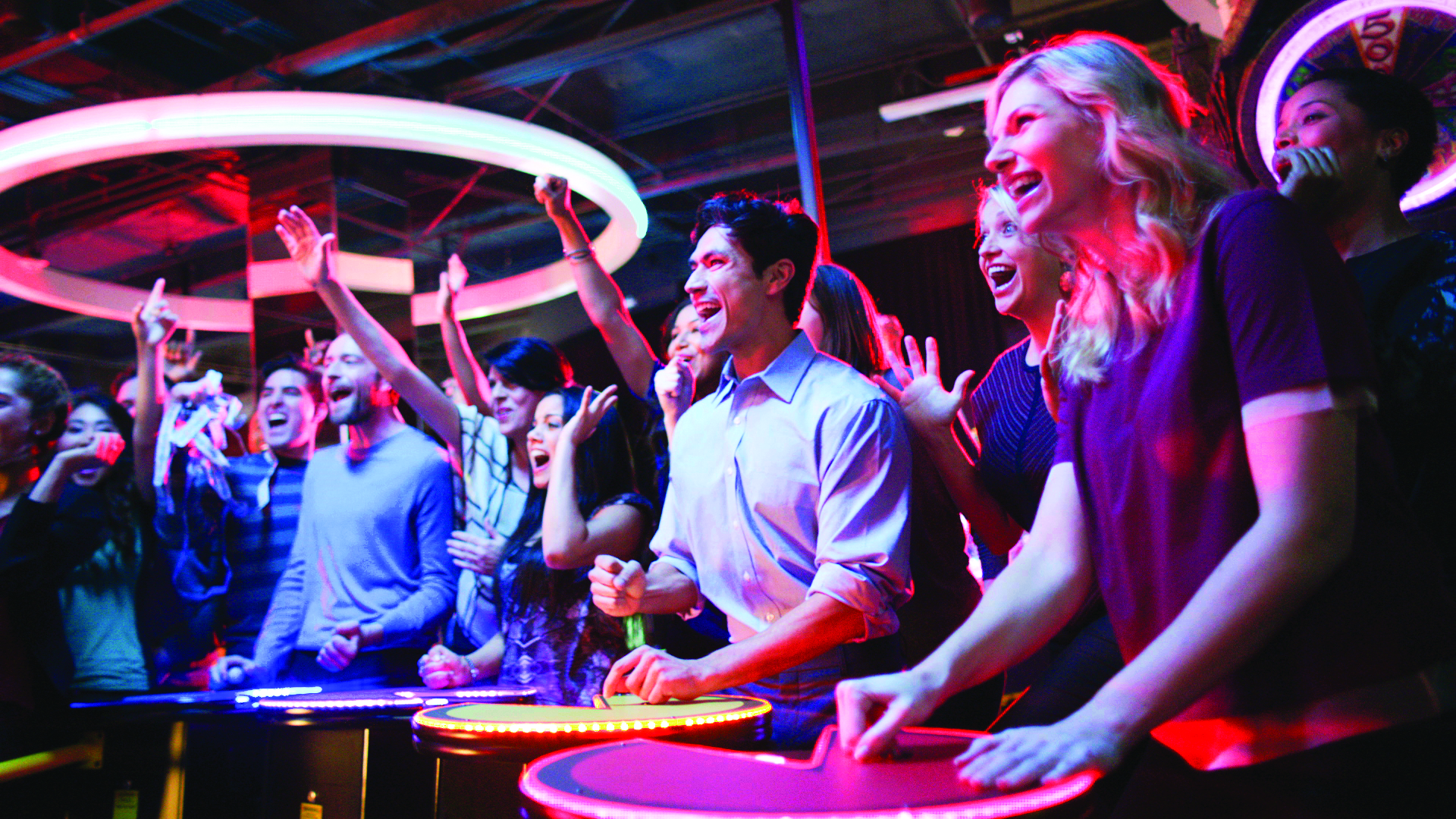 History of Dave and Buster's